Creative & Brand

We believe that businesses which succeed do so because they have a fundamental clarity of purpose. We create strong, coherent brands which embody that clarity & vision.

UX & Strategy

Growth comes from understanding the customer. We engineer growth through strategic change to UX, customer analysis & intelligent marketing automation.

Business Engines

We believe that success is engineered. Today our software delivers growth & success as the operational foundation of dozens of organisations across the UK, EU and US.
We've worked with some of the biggest (and smallest) brands in the world
Dickies Workwear

West Country Farmhouse Cheesemakers

American Express

Walmart

Hewlett-Packard

IBM
Recently Launched Websites
Please enjoy this selection of recently launched projects. Each site was designed by our talented web design team. Many of the sites you see were developed by our expert web developers and are now running on our own dedicated hosting infrastructure.
For some of our larger clients, where they have in-house development teams or where FDA or financial regulation demands, we have simply delivered hand-built HTML5 & CSS3 source code to be handled by the client.
Groundbreaking Travel Sites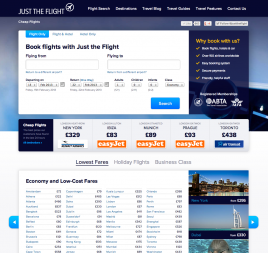 business
Deep Blue Sky
01225 444674
2&5 New Workshops
Beehive Yard
Bath
BA1 5BT
UK
A noticeable increase in bookings...

The impact of Deep Blue Sky's redesign of JusttheFlight.co.uk was felt within hours of going live with a noticeable increase in bookings.

Their objective approach to website design shows that they're in control of the outcomes every step of the way; a fact borne out by the numbers.

They were also sensitive to our existing on-page SEO, ensuring that the new design didn't negatively impact our search engine rank. We're now greatly looking forward to getting the next project underway.
Simon Goddard
, A noticeable increase in bookings...
Deep Blue Sky was consistently rated 5 out of 5 by our 9 most recent clients.